Efficient Logistics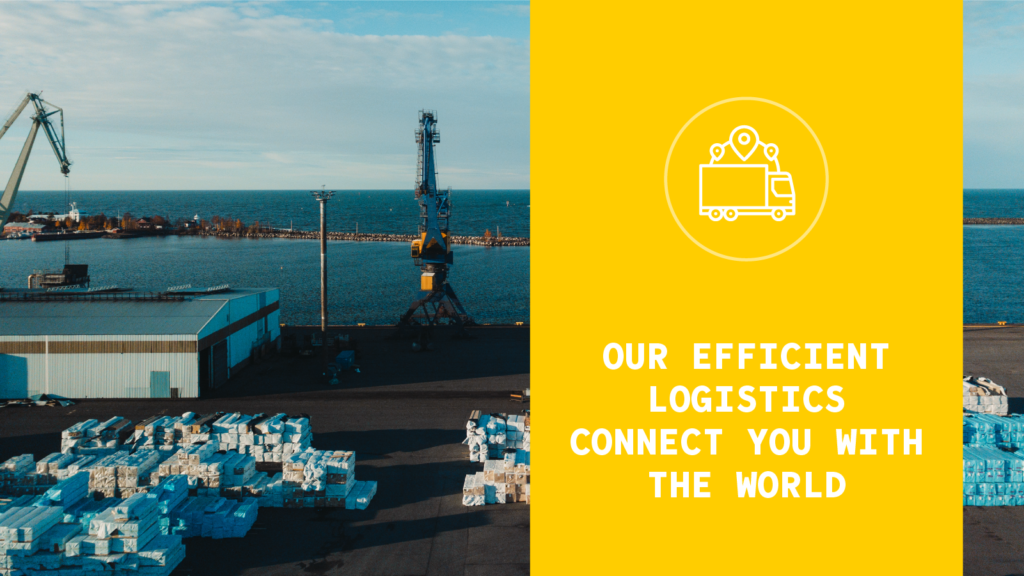 The Pori region offers versatile logistics opportunities for importing and exporting raw materials, commodities and products. The core of our logistic infrastructure is the Port of Pori – the most energetic port in the Nordic countries. It is a logistic platform for business to break new ground and growth.
We offer easy access via
Road network and electrified railways
The Port of Pori
An airport near the city centre
All roads (and railroads) lead to sustainable development
As a development environment we are unique: easy access via electrified railways, the road network, and an airport. Smooth zoning, large plots, and a harbour benefit many businesses, as do our ample renewable energy resources. Our efficient logistics capabilities support the sustainable growth of companies and aid the transition to a low-carbon economy.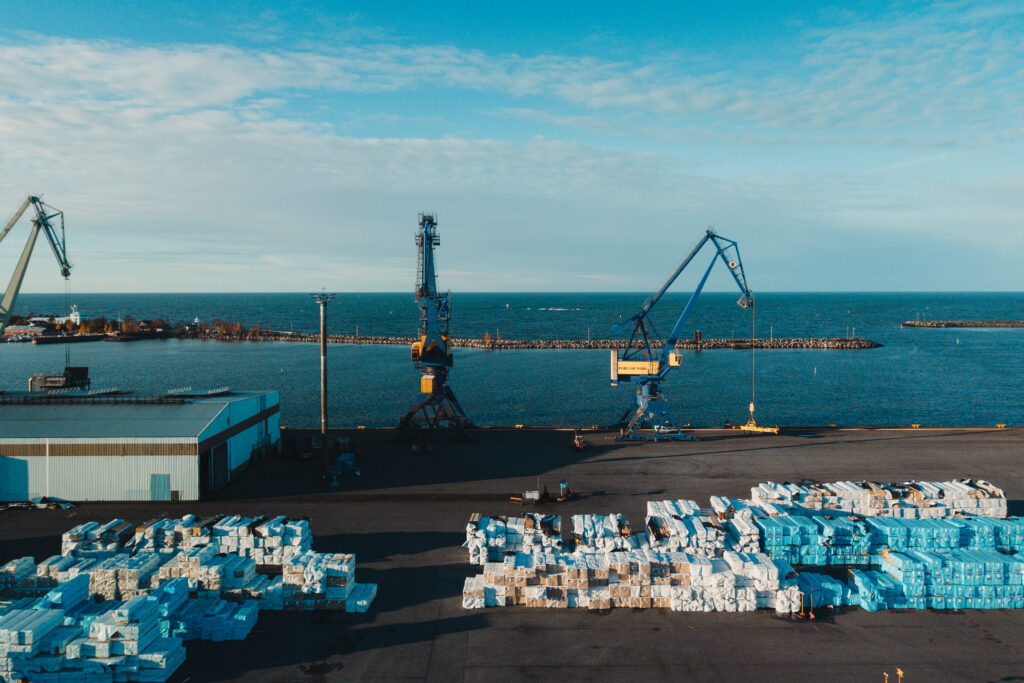 The port of Pori is always open
The Port of Pori provides a great platform for growth and is a logistics centre for a wide variety of operations. The capacity and infrastructure perfectly support the wellbeing and growth of our partner companies. Access to natural gas is ensured by the LNG terminal located at the Tahkoluoto oil and chemical harbour.
The Port of Pori stays open and ice-free throughout the winter. It is therefore at your service 365 days a year.
There are everything you need for handling any bulk materials meeting modern recycling standards.
There is no dense archipelago blocking the entrance to Pori. You save time and money when you can navigate straight to the port – even in winter.
The Port of Pori is deep enough, 50 ft/15.3 m, for large vessels with significant cargos. Even the heaviest cargos can be handled with special cranes.
Whether your business is import or export, the location of the Port and transport network are perfect for reaching anywhere in Finland. There is also a rail link from the Port of Pori to locations across the world.
Airport
The airport connects Pori with regular scheduled traffic to Helsinki Airport, one of the busiest airport in the Nordic countries, on the south coast of Finland. The accessibility of the Pori Airport is unparalleled: not very often can you find an airport a couple of kilometres from the city centre. The airport is also home to the Finnish Aviation Academy, the most important flight training centre in the country.