Versatile Plots and Zoning Possibilities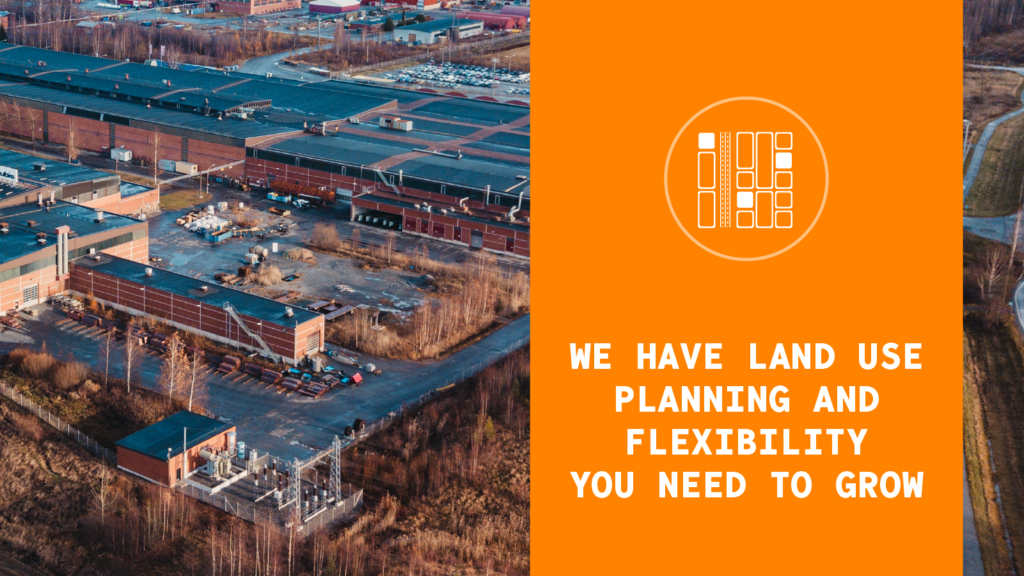 Pori has it all—easy zoning, expansive plots and tremendous growth prospects. Businesses and investors are invited to explore opportunities across almost 500 hectares of land that is zoned for opportunity, with additional portside land available for new businesses.
When it comes to industry and infrastructure, Pori and the surrounding region are home to a vibrant ecosystem of specialised technology zones dedicated to the key growth sectors of the area:
Battery and technology metals
Circular economy
Robotics, automation and AI
The region is one of Finland's leading industrial zones and home to over 700 industrial and engineering businesses, employing over 8,500 people. The region is responsible for over 4 billion worth of exports annually, comprising roughly 7% of Finland's exports.
Vast opportunities for growth and settling in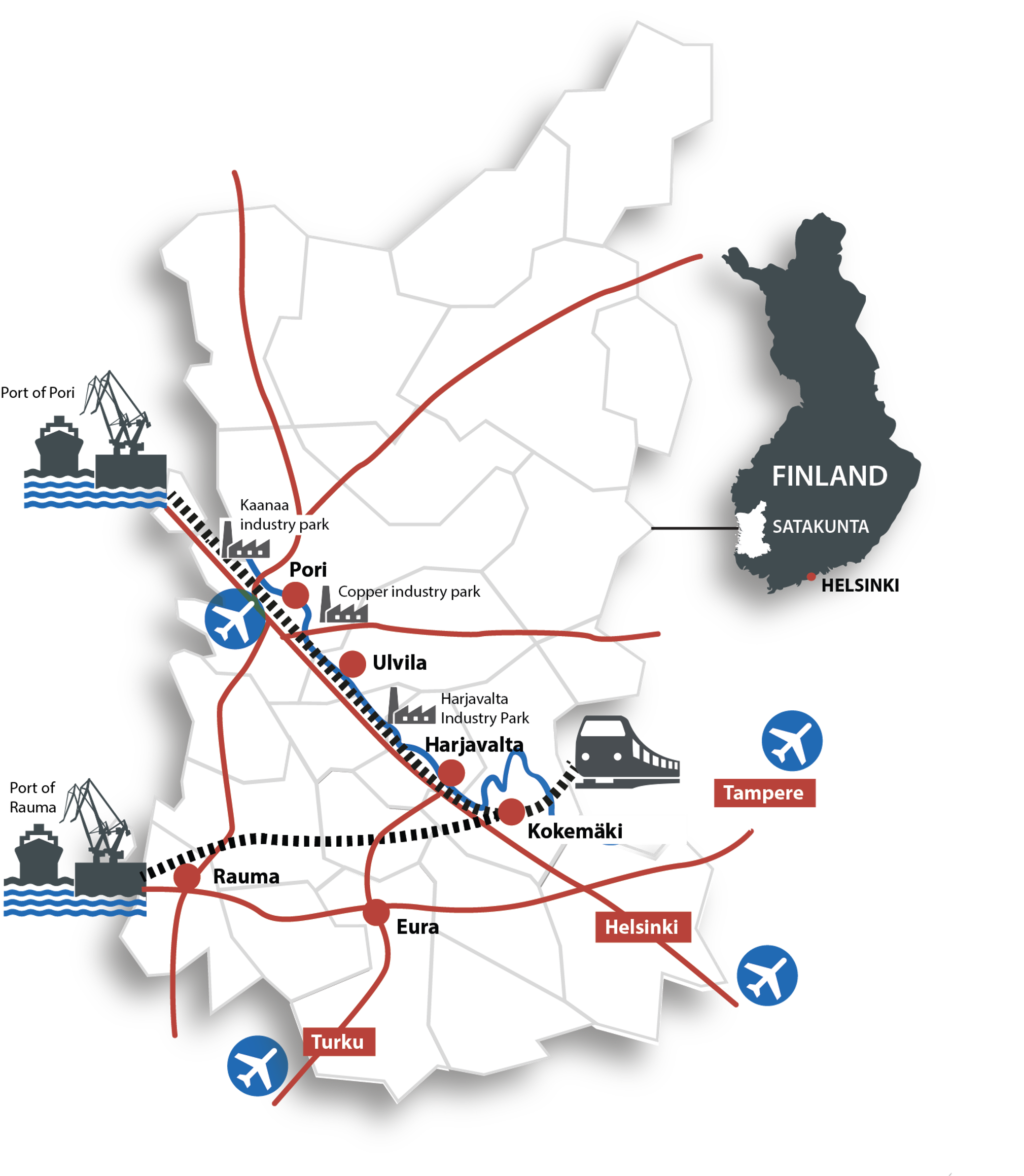 The easily connected, specialised industrial zones bring together companies to innovate, trade, and grow together through shared supply chains, operational synergies. The specialised zones include:
The Pori Portside Areas – industrial zones next to the Port of Pori, a central transport hub with freight connections across Europe and beyond.
The Peittoo Circular Economy Park – a recently developed area dedicated to circular economy linked to harbours in terms of traffic and material flows
The Copper Industrial Park that brings together leading metal and industrial companies, such as Aurubis, Boliden, Cupori, Luvata, Upcast, and Metso Outotec with their R&D centre. There area also vast amount of subcontractors acting in the area.
The Kaanaankorpi Industrial Park providing brown-field site with ready-to-use industrial infrastructure for new businesses.
Pori Portside Areas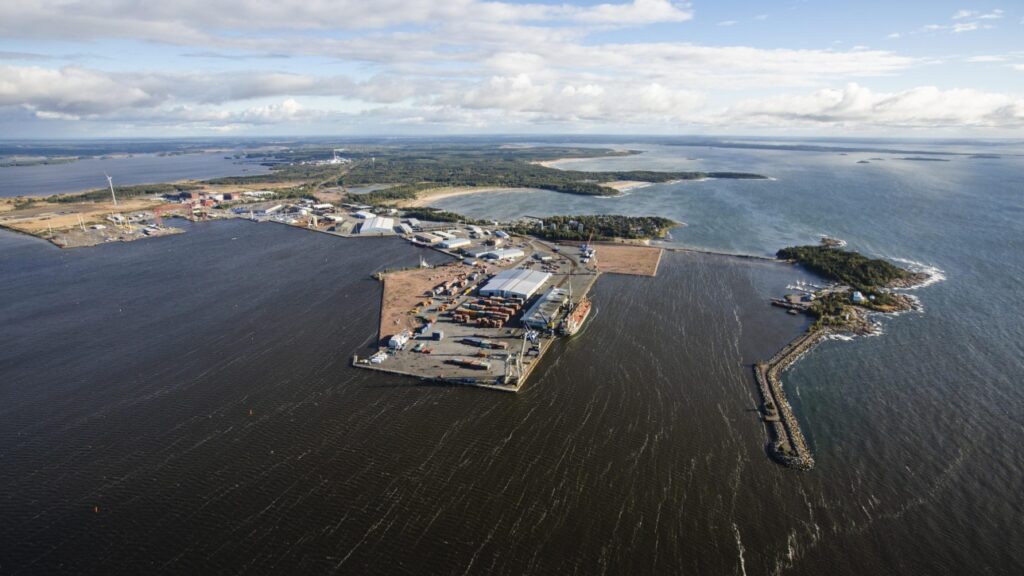 The Port of Pori is a general port, capable of handling all kinds of goods and cargo. It connects two separate harbours with dedicated facilities for deep water access and chemical handling. The Port offers easy access to the roads and electrified railroads that connect you to the rest of Finland, Scandinavia, and continental Europe. The port is a home to some of Finland's leading industrial companies, several global energy companies, and a vast array of logistics operators of varying sizes from across the world.
The Port is on its way towards being Finland's leading port for the energy, metal, circularity, and liquid bulk sectors.
Well-established, constantly developing, and smoothly operating infrastructure that allows for easy access to alternative energy sources such as LNG, and a growing offshore wind farm.
Able to respond quickly to changing demand, with the capacity and flexibility to handle a tripling in the volume of traffic overnight.
With over hundred hectares of zoned land available, the Pori Portside Areas welcomes you to be part of its success story.
Peittoo Circular Economy Park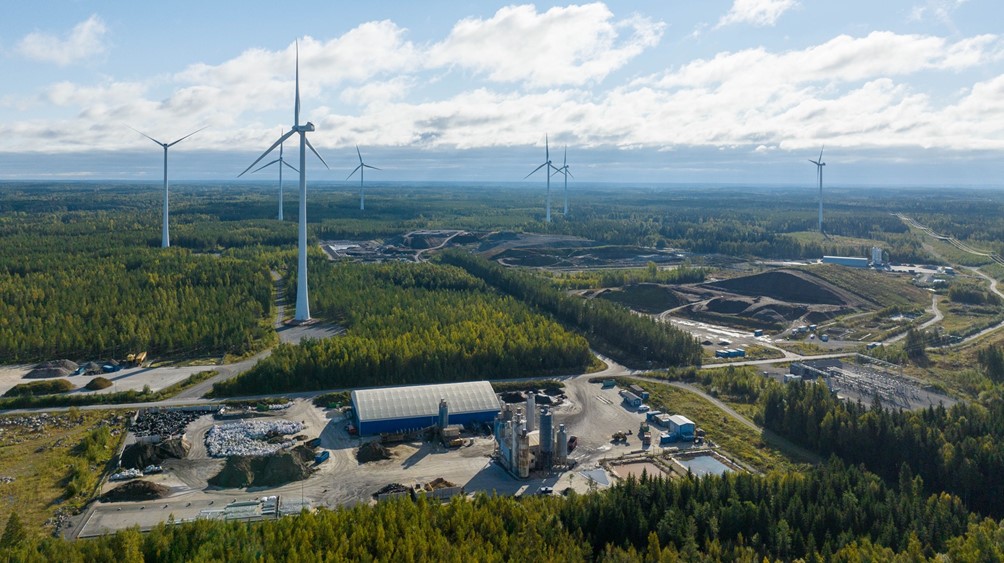 The Peittoo Circular Economy Parkis a growing hub for processing, storing, and utilising waste. Here, material streams from a wide area converge into a 760-hectare zone dedicated to one of the most exciting sectors of the moment – circular economy. This development enjoys easy access to the port and its surrounding road network.
Peittoo area provides for investors and new businesses:
A future central hub for diverse operators within the circular economy sector.
Preventing waste by utilising by-waste products.
Future opportunities for productising industrial side streams.
Taps into the megatrends of sustainability, material efficiency, and circularity.
Broad access to supply chains facilitates synergies between various operators in the area.
Several energy, industrial, and circular economy businesses are already in full swing in Peittoo. With a further 133 hectares zoned for industrial use, office space for businesses, and supporting functions, the area is only set to grow.
The Copper Industrial Park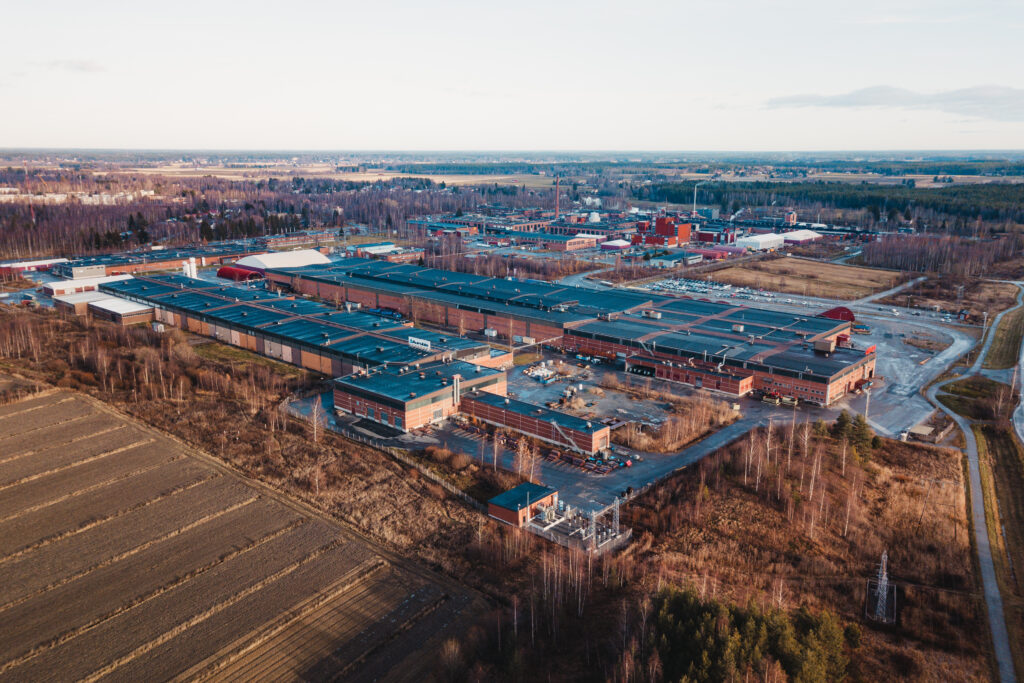 Companies operating in the Copper Industrial Park represent both national and large-scale international companies who possess the latest knowledge and technology in metal industry. Approximately 1,400 experts currently work in the area.
The site next to the Copper Industrial Park offers 37 hectares free space, electric grid, district heating, steam, process water as well as wastewater treatment for new businesses. There are excellent railway and road connections from the plot to the rest of Finland and Scandinavia.
Kaanaankorpi Industrial Park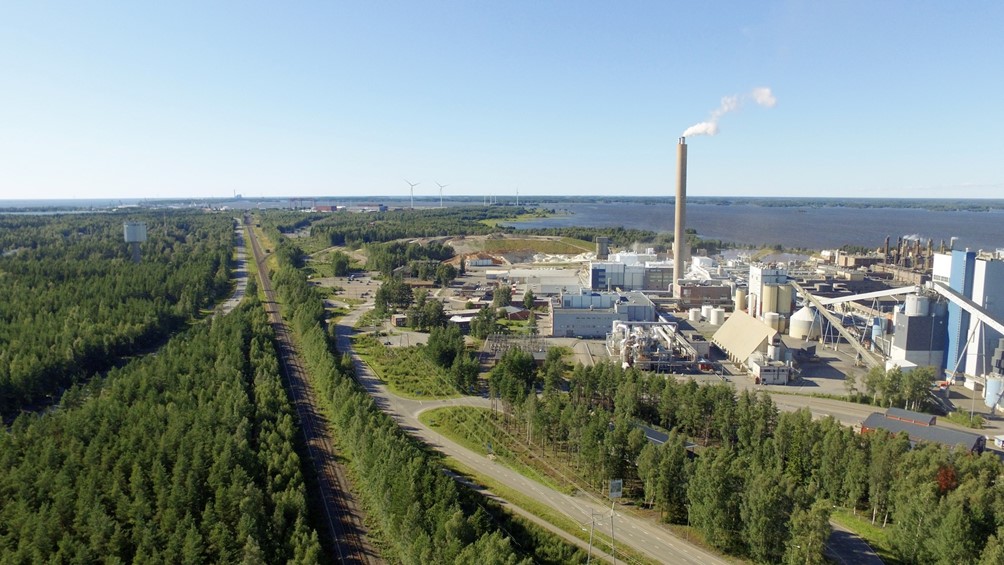 Kaanaankorpi Industrial Park is an industrial area which includes several operators providing services related to electricity and electrical grid, steam, process water, wastewater treatment, natural gas network, and laboratory services. The site offers 35 hectares brown-field space for new business and is currently categorized as T-4 for industrial use. Kaanaankorpi Industrial site is near the port of Pori and has excellent road network and electrified railway nearby.
We're here to help you!
The City of Pori sells or rents out industrial and commercial plots via demand procurement. We aim to welcome all interested businesses. If you are looking for a lot for your business, take a contact and we will help you.