Versatile plots and zoning possibilities
Pori has it all—easy zoning, expansive plots and tremendous growth prospects. Businesses and investors are invited to explore opportunities across almost 500 hectares of land that is zoned for opportunity, with additional portside land available for new businesses.
When it comes to industry and infrastructure, Pori and the surrounding region are home to a vibrant ecosystem of specialised technology zones dedicated to the key growth sectors of the area:
Battery and technology metals
Circular economy
Robotics, automation and AI
The entire geographic region is Finland's leading industrial zone and home to over 850 businesses, employing over 10,000 people. The region is responsible for over €2 billion worth of exports annually, comprising roughly 6% of Finland's exports.
Vast opportunities for growth and settling in
The easily connected, specialised industrial zones bring together companies to innovate, trade, and grow together through shared supply chains, operational synergies, and easy access to land, energy, and the rest of the world. The specialised zones include:
The Port of Pori – a central transport hub with freight connections across Europe and beyond.
Surrounding portside areas with easy access include Peittoo – a recently developed area dedicated to circular economy linked to harbours in terms of traffic and material flows
The Copper Industrial Park that brings together leading metal and industrial companies, such as Aurubis, Boliden, Cupori, Luvata, Upcast, and Metso Outotec with their R&D centre, and their subcontractors.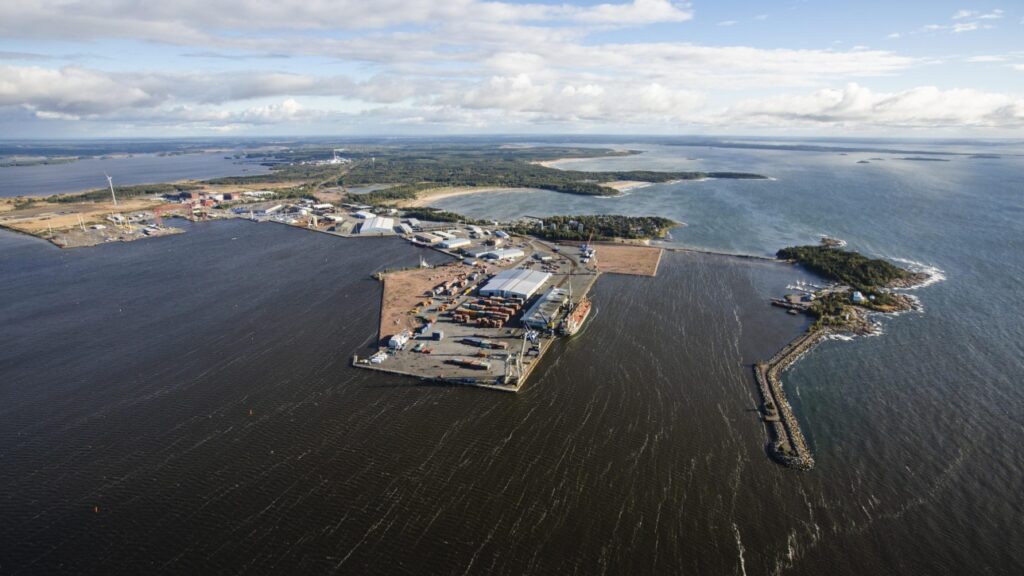 Introducing the Port of Pori
The Port of Pori is a general port, capable of handling all kinds of goods and cargo, connecting two separate harbours with dedicated facilities for deep water access and chemical handling, along with easy access to the roads and railroads that connect you to the rest of Finland, Scandinavia, and continental Europe. The port is a home to some of Finland's leading industrial companies, several global energy companies, and a vast array of logistics operators of varying sizes from across the world.
The Port is on its way towards being Finland's leading port for the energy, metal, circularity, and liquid bulk sectors.
Easy access – there is no dense archipelago blocking the entrance to Pori. You will save time and money by navigating straight to the port.
Finnish weather – ice conditions in winter are among the best in Finland, allowing the port to remain open 365 days a year.
Well-established, constantly developing, and smoothly operating infrastructure that allows for easy access to alternative energy sources such as LNG, and a growing oceanic wind farm.
Able to respond quickly to changing demand, with the capacity and flexibility to handle a tripling in the volume of traffic overnight.
With hectares of zoned land available, the Port of Pori welcomes you to be part of its success story. Whether you are looking to set up a power plant or an industrial company or are looking to transport any kind of cargo or material, the Port is ready for you with land that offers direct access to the water.
Peittoo Circular Economy Park & new developments
The Peittoo Circular Economy Park is a growing hub for processing, storing, and utilising waste. Here, material streams from a wide area converge into a 760-hectare zone dedicated to one of the most exciting sectors of the moment – circular economy. This development enjoys easy access to the port and its surrounding road network.
Opportunities in Peittoo for investors and businesses:
A future central hub for diverse operators within the circular economy sector.
Preventing waste by utilising by-waste products.
Future opportunities for productising industrial side streams.
Resource-efficient in construction.
Efficient industrial waste and material flows.
Taps into the megatrends of sustainability, material efficiency, and circularity.
Broad access to supply chains facilitates synergies between various operators in the area.
Several energy, industrial, and circular economy businesses are already in full swing in Peittoo. With a further 133 hectares zoned for industrial use, office space for businesses, and supporting functions, the area is only set to grow.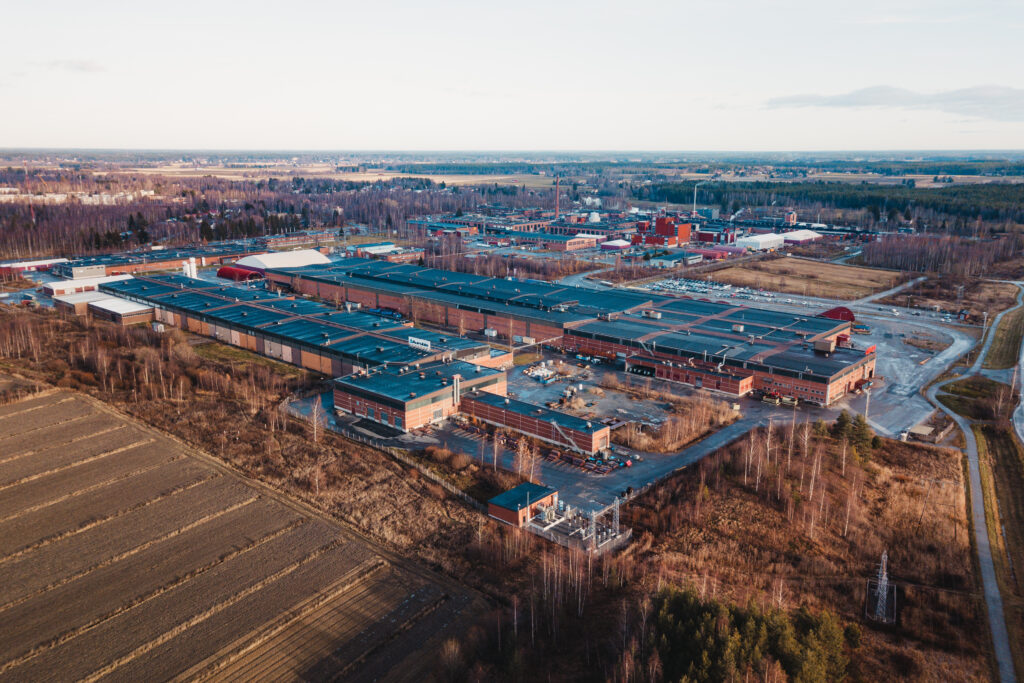 The Copper Industrial Park
Companies operating in the Copper Industrial Park represent both national and large-scale international companies who possess the latest knowledge and technology in their field.
The companies are responsible actors and are expected to be aware of the environmental impacts of their operations and constantly strive to develop their production processes to minimise emissions and the adverse effects on the environment.
The park is a community of experts: the companies in the area need a workforce that has been sourced from various disciplines. Approximately 1,400 workers currently work in the area.
We're here to help you!
The City of Pori rents out industrial and commercial plots via demand procurement. We aim to welcome all interested businesses, whilst of course considering the business' ability to generate jobs and growth? in the future, as well as their environmental impact.
Corporate plots are leased out on a long-term, 50-year contract, in which the leasee agrees to build the agreed sized property on the plot within two years. The business can then purchase the plot once the building requirement has been fulfilled.
Possible links:
Available plots (map service)?
Available industrial properties and office space?
Application form?
Key contact details
Latest news