Smooth living in the happiest city in Finland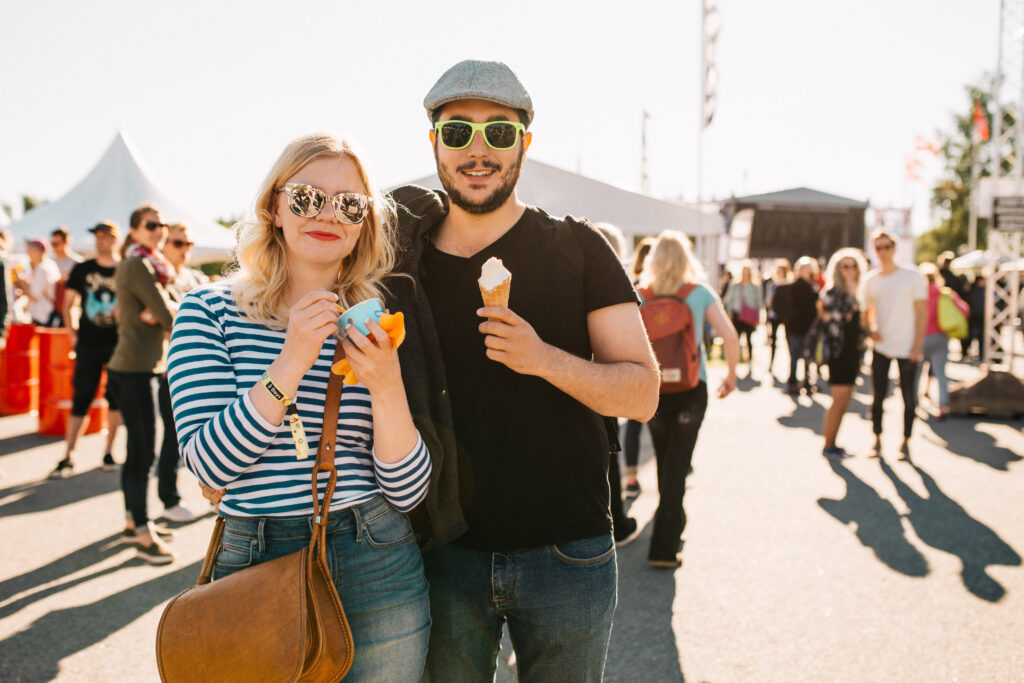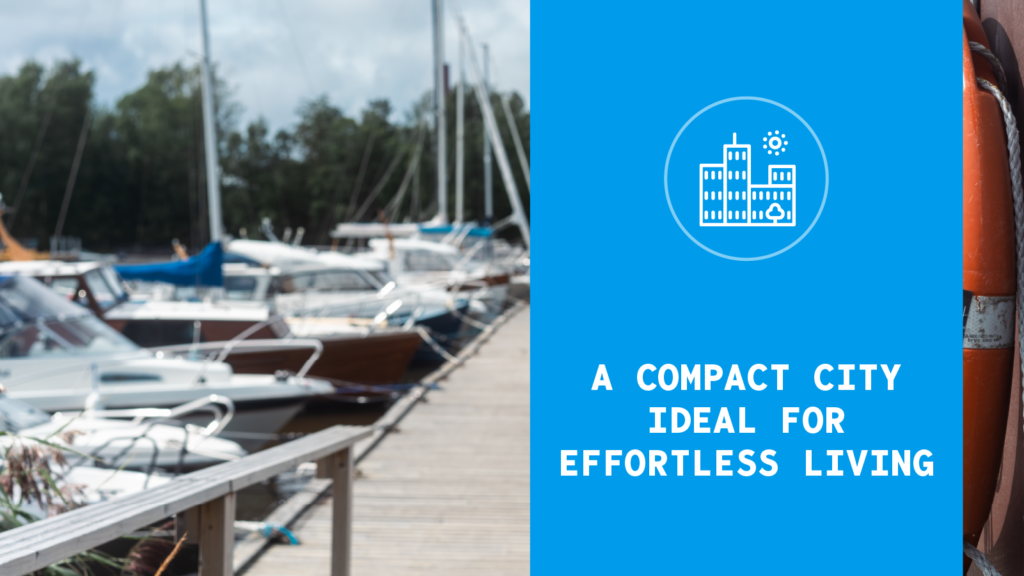 In family-friendly Pori, everything you need for your everyday life and special occasions is just a short walk away. This compact city offers a short commute, giving you more time to enjoy the city's amenities and beautiful surroundings.
Perhaps it's no wonder then that Pori is the happiest city in Finland (and Finland is the happiest country in the world).
We offer:
Safe, family-friendly neighbourhoods
A walkable and bikeable city centre
Beautiful scenery at your doorstep
Excellent transport links and short commutes
Things to see and do all year round
Perfect for families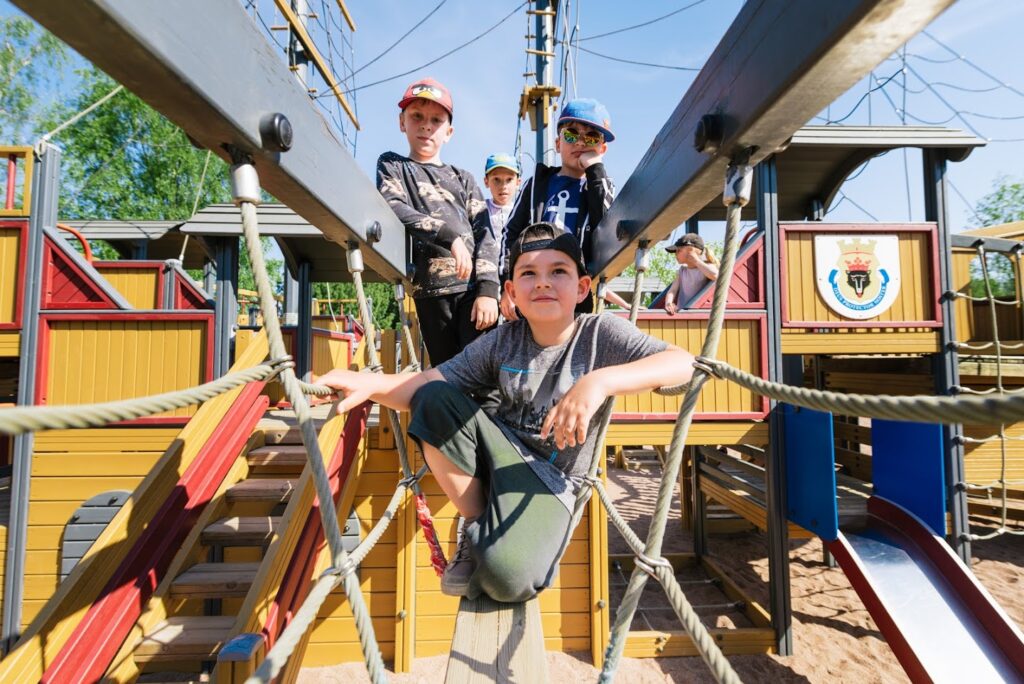 Pori's family-friendliness is evident in the numerous parks and playgrounds with slides, swings and climbing frames, as well as safe streets where children can move freely. With daycare and schools, and with workplaces and hobby hotspots just around the corner, the daily commute is short and pleasant.
Unicef has labelled Pori a 'Child Friendly' municipality. The recognition means that the municipalities have focused their development work on their biggest child rights challenges, in which children have been able to participate, and the development work has taken place across sectors.
The great outdoors, literally outside your door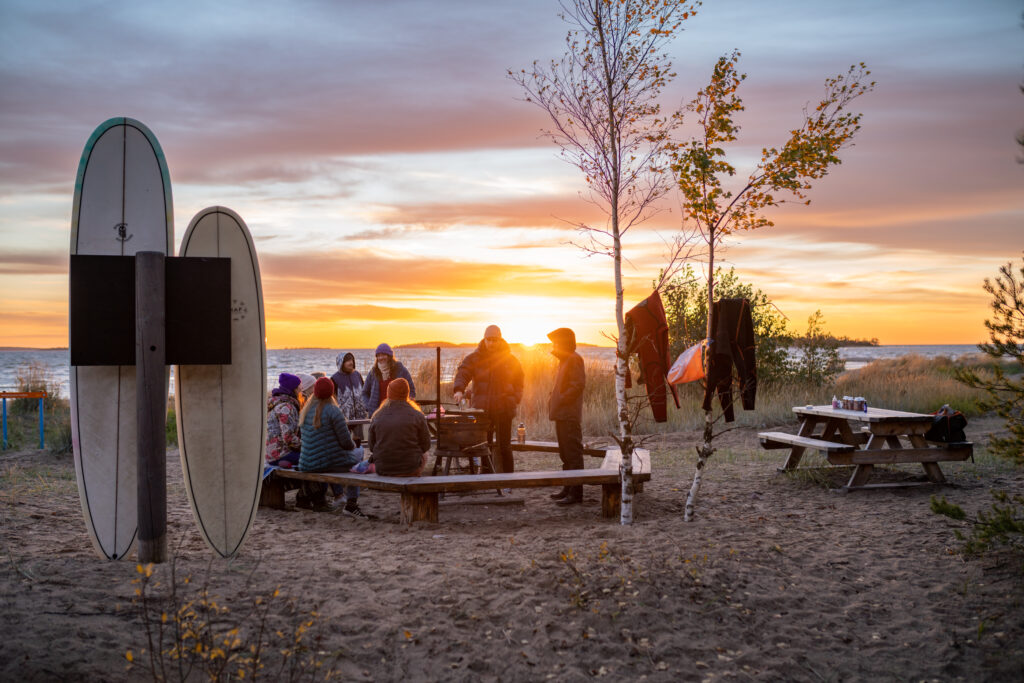 Nature is close in Pori. The parks in the city centre belong to the National Urban Park network. The Archipelago Road gives you the opportunity to leave the stress of busy daily life behind and soothe your eyes and soul on natural beauty. There are also several park trails, as well as nature and outdoor routes. Finnish forests provide a peaceful place to relax and enjoy nature, and fortunately, Finns live on average just 700 metres from their nearest forest.
Yyteri offers six kilometres of white sand dunes less than half an hour from Pori city centre. Here, you can find peaceful and quiet surroundings, and activities all year round. It is a one-of-a-kind destination that offers opportunities for fun in the sun, amidst sand dunes that are protected under the Natura programme. Protecting the shores and the surrounding area is vitally important for the preservation of natural diversity and beauty. These protection measures ensure the conservation of the area's natural habitats and flora, fauna and animal species. The ever-changing sands of Yyteri form the largest continuous and active dune area in Southern Finland. Yyteri actively contributes to the promotion and development of more sustainable tourism in Finland.
Few can claim easy access to both sea and river in their hometown. In Pori, both are close by. By the sea, you can find everything from international businesses and traditional Finnish summer cottages to unparalleled outdoor and birdwatching opportunities. The Kokemäenjoki estuary and the Yyteri shoal are among the most diverse birding destinations in the country.
A lively cultural scene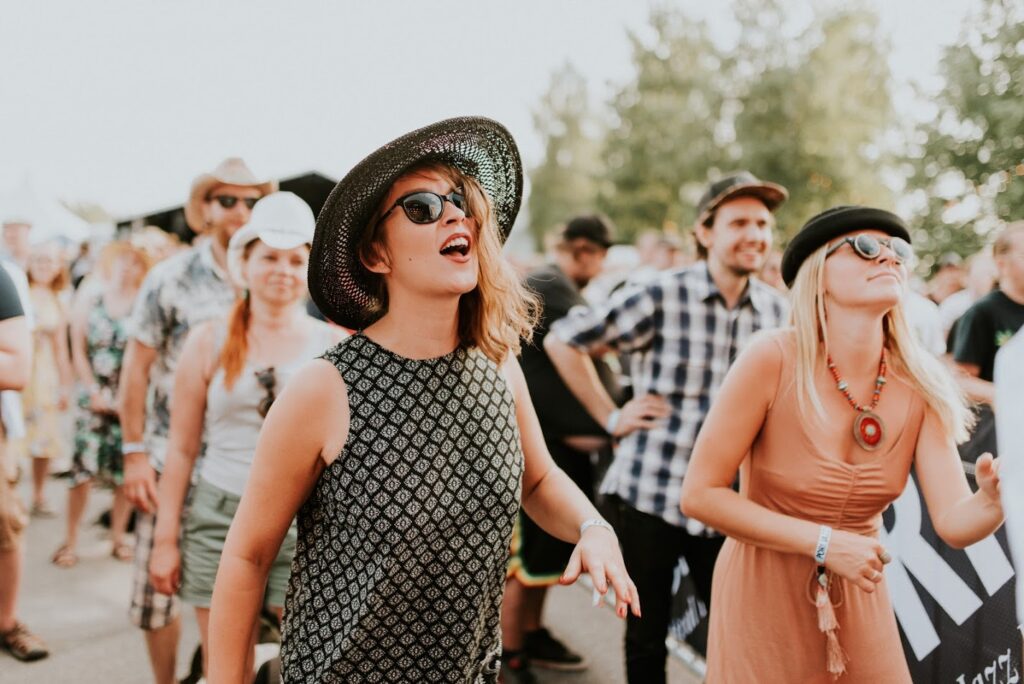 Culture vultures will find plenty to keep themselves occupied with in Pori. Whether you prefer history or modern art, our art galleries, museums, theatres and other attractions offer something for everyone. There are concerts and huge summer events that attract visitors from across the globe as well as entertain the locals. Kirjurinluoto, home to the legendary Pori Jazz festival and Pori's central park, is being further developed, and offers outdoor recreation facilities to people of all ages.
If it's sport that gets you out of bed, we have plenty to offer. The Pori Sports Centre is located just outside the city centre, around a kilometre from the Market Square. The sports centre is well-equipped for a wide variety of sports from football to gymnastics and other public events. The surrounding area also offers jogging trails, fitness stairs, and outdoor gyms. The city maintains over 200 sports facilities, from sports halls to swimming pools. In addition, there are numerous sports opportunities organised by the private sector.
Commuting, an absolute breeze
A compact city makes for easy living. Pori is a walkable, bikeable city made for people to explore and enjoy everything on offer – stores, city parks, public areas, museums and art exhibitions, charming streets to wander, and no shortage of cafés and restaurants. And our excellent transport links – the harbour, railways, motorways, and airport – ensure that goods and people move smoothly between the region and the rest of the world. In addition, Pori has over 320 kilometres of walking and cycling networks, and a smooth local transport system.
Finding your ideal home
The area has peaceful residential areas, villas by the sea, modern apartment building areas with attractive amenities and services, and the vibrant heartbeat of the city centre. Detached house living is also possible, without having to leave the city centre. There is a wide range of homes available, both owner-occupied and rental. Meanwhile, new homes are being built and old ones renovated across the city.
For the first year, new residents moving to Pori will reap many benefits from both the city and local entrepreneurs with a mobile app. The experiences can take you swimming, to museums and concerts, and provide discounts from local restaurants and cafes. You'll also be able to ride the bus for a month – free of charge. The app is a great way to experience your new home.