Invest in sustainable travel in Yyteri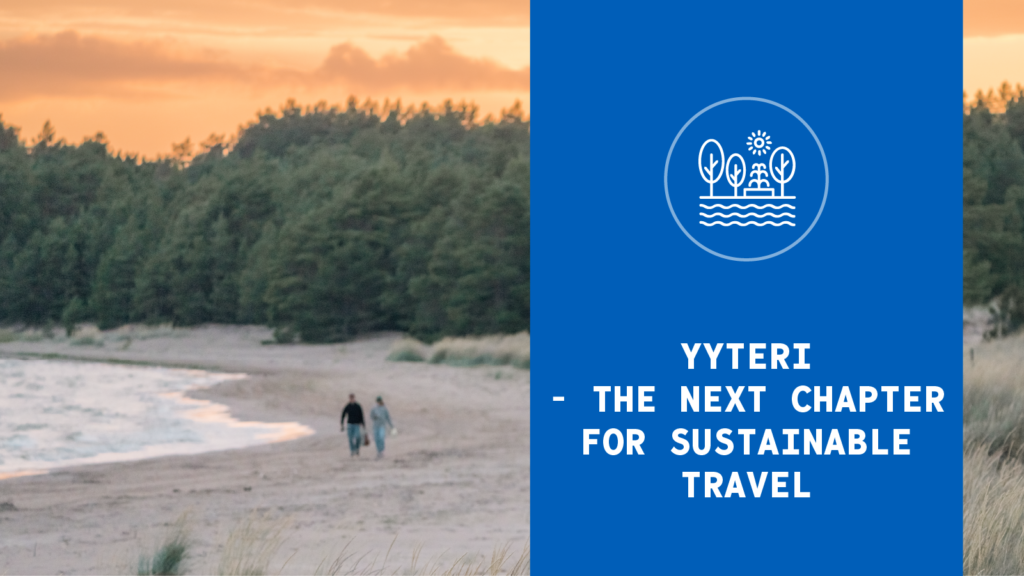 At Yyteri, you will find all the key elements of travel that is fit for the future: pristine nature, stunning beaches, high levels of safety, and sustainable development. By 2030, we aim for the Yyteri area to be seen as a destination for diverse groups of visitors who can enjoy a wide range of activities, places to stay, and new experiences all year round. We welcome new business ideas and innovations that will help develop our beloved Yyteri even further.
Yyteri offers:
A diverse and unique nature area beloved by 250 to 400 thousand annual visitors
Easy access by all forms of transport
Huge potential for growth and investments
Sustainable plans, funded by the city
Unique Finnish destination
The Yyteri coastal area is being developed for tourists with the aim of preserving the authenticity and cleanliness of the beach for future generations. The beach and the surrounding area of Yyteri are part of the Natura 2000 protected areas network. Conservation ensures the preservation of the area's natural habitats, and the animal species that inhabit them. In 2022, Yyteri was awarded as the first beach in Finland, the iconic Blue Flag – one of the world's most widely recognised voluntary awards for beaches, marinas, and sustainable boating tourism operators.
Happy visitors
We know people enjoy visiting Yyteri. Our Net Promoter Score (NPS) was 69 in 2018, with almost half of the respondents giving us a perfect 10 out of 10 score. Nearly 400,000 people visited us in 2021, with 312,000 of those people staying between June and August. Yyteri is being developed into an increasingly attractive leisure destination that combines our unique and characteristic strengths: an unparalleled sandy beach, eye-catching landscapes, diverse outdoor routes, high-quality services, and inspiring activities as well as access to places of peace and quiet even during peak season.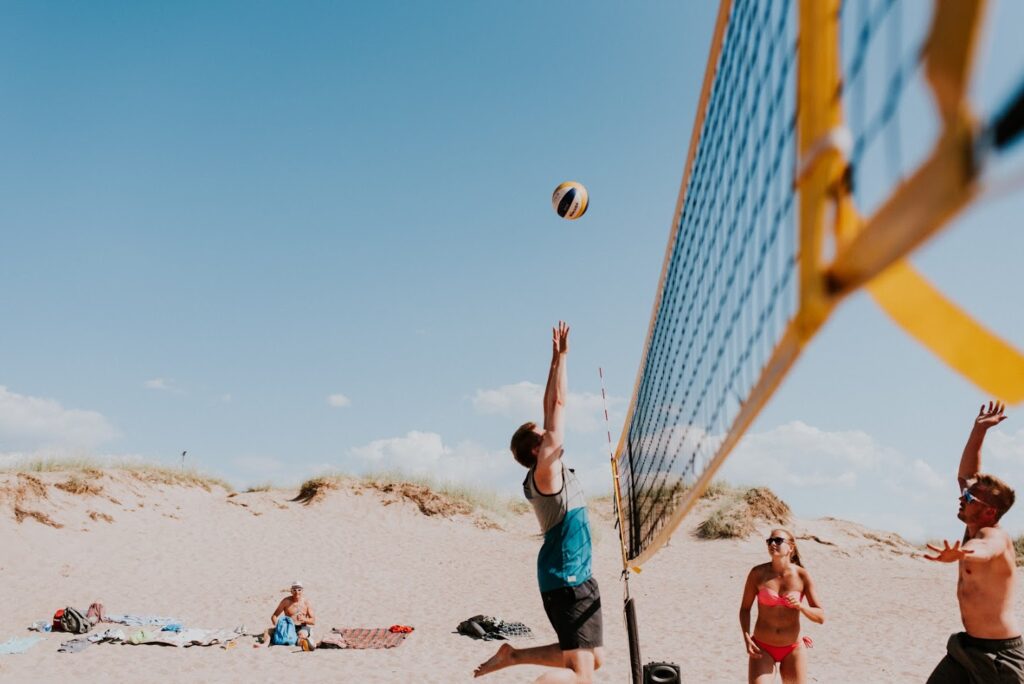 Within easy reach
Yyteri supports ecological mobility in the area, and you can rent mountain bikes and fatbikes to move around freely. Hiking, walking, and running opportunities are also abundant throughout the area. Accessibility is constantly being developed further and during the summer Yyteri can be reached even more easily reached via extensive public transport links with additional bus services tailored to the trains arriving in and departing from Pori.
Future of Yyteri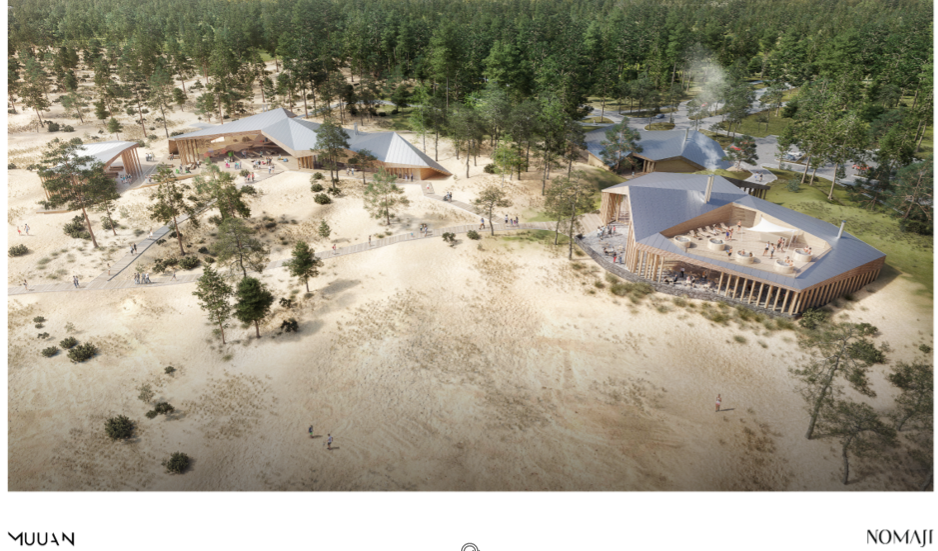 We have big plans for our wonderful, 6-kilometre stretch of sandy beach, which already offers 15 birdwatching towers, over 30 km of hiking trails, and 50 different activities to enjoy in the area -from playing golf along the sea at the 18 hole course, riding the waves on a surfboard, to catching fish from the clean Nordic Sea or picking blueberries in the peaceful forests.
The area responds to many growing tourism trends: highlighting experiences, tourism related to nature and wellbeing, environmental consciousness, the rise of smaller destinations and the discovery of "hidden gems". Two out of three Finns live within a three-hour drive from Yyteri. In the future we want to increase our visitors' understanding of the versatile services – both current and ones being developed – in the region, and thus increase the number of visitors and the duration of their stays. Yyteri is a great area for a wide range of experience-focused accommodation options that meet the expectations of different target groups.
All development at Yyteri takes sustainability into account. Yyteri's development work is carried out in close cooperation with the authorities, local businesses, and residents. Yyteri demonstrates strong social responsibility. Young people are employed to keep the area clean, and the residents and regular visitors to the area are actively involved in taking care of the environment. In stakeholder cooperation, concrete conservation and cleaning work is carried out. City residents will also be involved in the planning of Yyteri's future.
Yyteri recently renewed its entire beach infrastructure, ranging from toilets to benches, changing rooms, bins, bridges, and swimming supervision towers. New nature routes have been built in addition to existing ones, with a range of exercise equipment, and a fitness staircase having also been constructed. The city of Pori has committed to invest €500,000 every year in Yyteri.