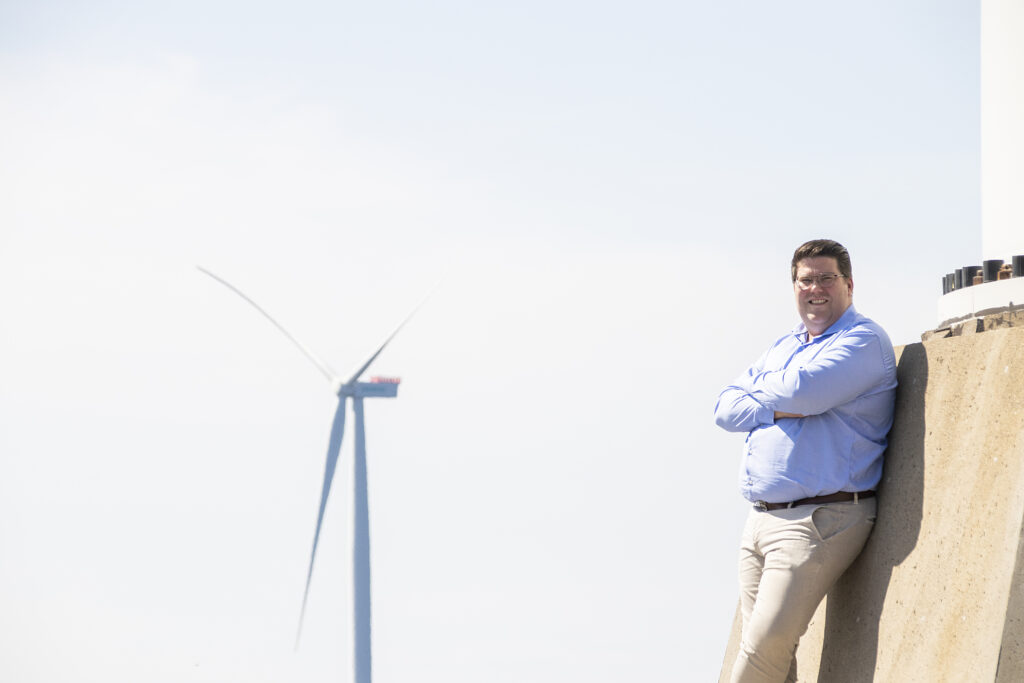 A billion-euro investment in offshore wind power produces clean electricity for growing markets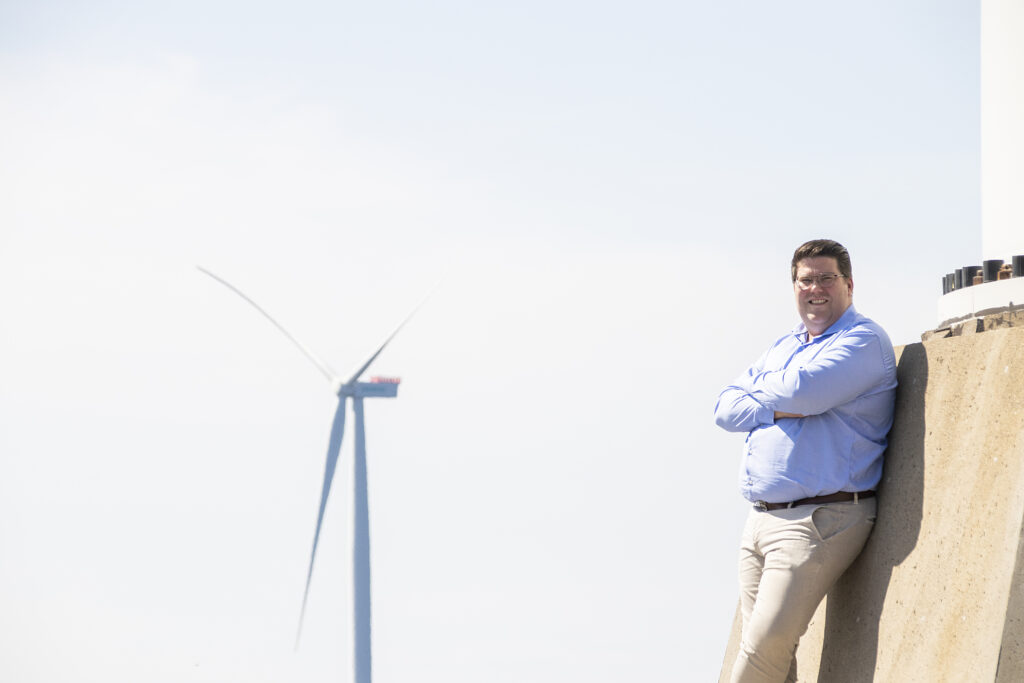 Amid the turmoil of the green transition, global industry is now feverishly searching for clean energy, and a billion-euro investment in the Tahkoluoto offshore wind farm responds to this need. The capacity will increase more than tenfold, which makes the coastal region of Pori particularly attractive for large international investments.
Suomen Hyötytuuli is already preparing its second offshore wind power project in Tahkoluoto, Pori. The current wind farm, piloted in 2010 and fully operational by 2017, is Finland's first offshore wind farm as well as the world's first offshore wind farm to operate in a sea that freezes over during the winter.
Now a bigger goal looms on the horizon. With the billion-euro investment, 40 new turbines will be built alongside the current 11 turbines. The new turbines will be much more efficient than the current ones.
The annual production of the wind farm will increase from 157 gigawatt-hours to more than 2,000 gigawatt-hours.
"At Hyötytuuli, we believe that this project will create an offshore wind power cluster and promote market-based business," says Project Director Manu Grönlund.
"There are individual actors in the industry, but a more comprehensive business area will emerge during this project."
Things are currently moving quickly. The first turbines are scheduled to be operational in summer 2026, with all 40 operational just two years thereafter.
State support to tackle risks
Expansion requires new technology and practices that do not yet exist. Hyötytuuli is currently testing these in a demonstration project that comprises the construction of two offshore wind turbines. The Ministry of Economic Affairs and Employment has awarded an investment grant of EUR 30 million for the project.
"State funding makes it possible to carry out demonstrations, find pitfalls, create technology, and tackle risks associated with such a large investment," says Manu Grönlund.
The partial master plan of the project has been approved and is legally valid. Almost 130 square kilometres of water have been leased in the open sea, northwest of the current wind farm. Next in line are the water and building permit processes.
"The demonstration project is at a tangible stage," says Grönlund.
"Seabed surveys are currently underway. They are carried out 24 hours a day, seven days a week, wind permitting."
In addition, information is collected on major procurements: turbines, foundations, underwater electrification, cables and related seabed and marine construction.
"These must be thoroughly prepared so that the owners can make an investment decision."
This will be done by the end of the year.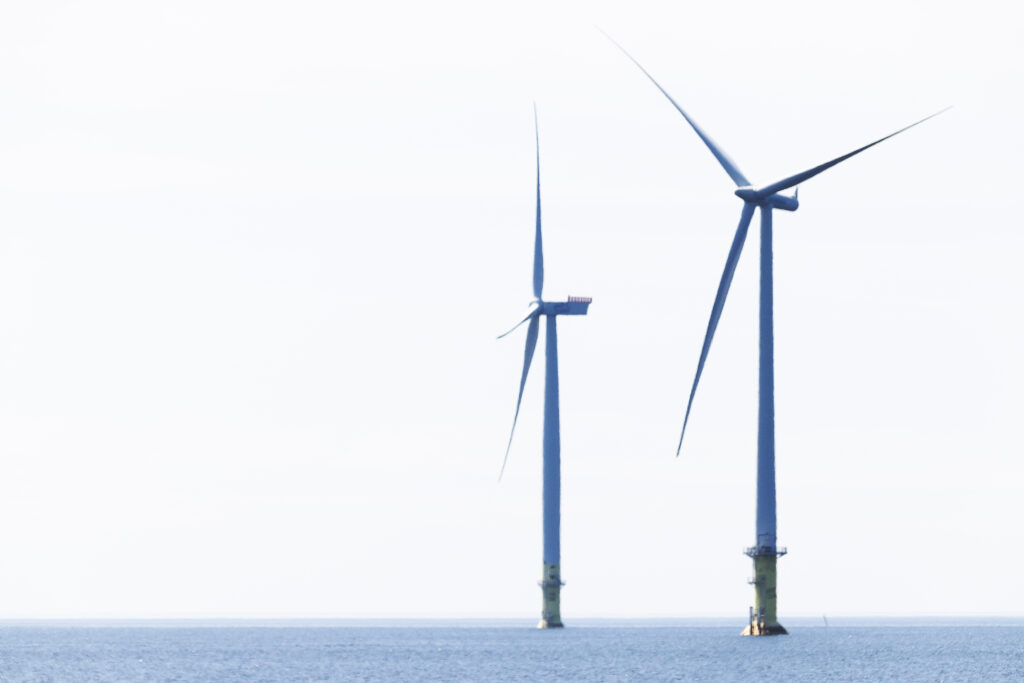 Technology is rapidly evolving
Wind power technology has taken a giant leap forward in eight years. Back then, the best equipment available at the time was acquired for Tahkoluoto. The current turbines rotate at a power of 4.2 megawatts.
Soon the best ones will rotate at a power of 15 megawatts. Licensing allows power to be increased up to 20 megawatts, but such solutions are not yet available.
The wingspan of the new turbines will be over 300 metres, while the current ones reach 130–150 metres. The foundations of the extension will be laid on the seabed to a depth of 15–45 metres. Alongside them, even a seven-storey apartment building looks small.
"The demonstration project will test the entire chain from design and construction to installation on a full scale," says Grönlund.
"A project like this has never been done at such a depth, especially in seas that freeze over the winter. For example, seabed construction equipment that can reach a depth of 40 metres does not yet exist in Finland. This project helps create such technology."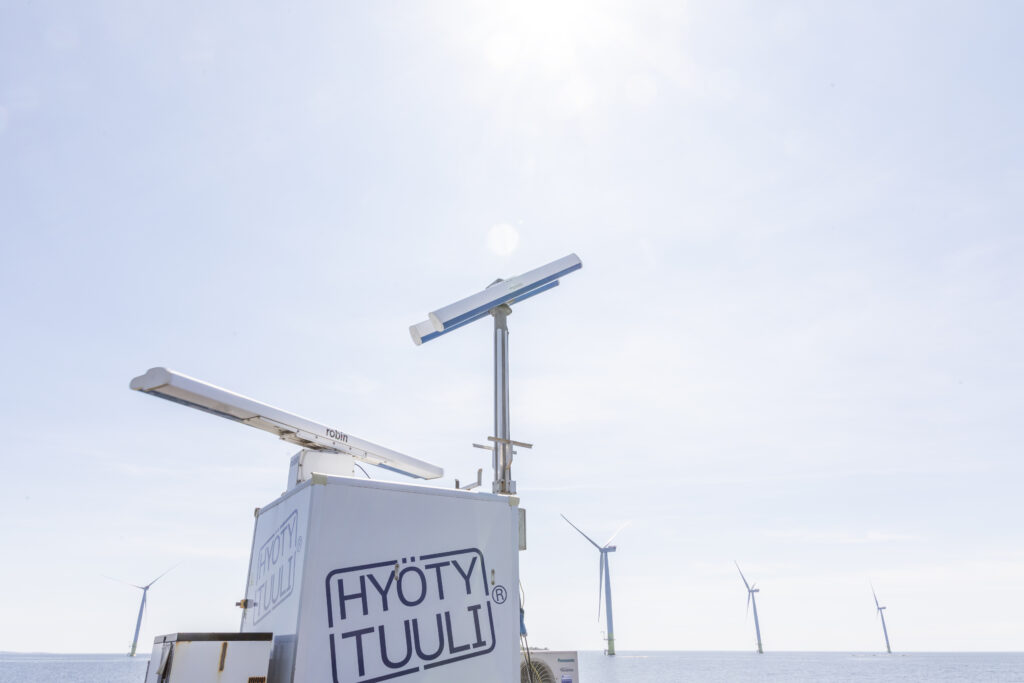 Strong production reliability
It is time to add another chapter to Tahkoluoto offshore wind farm's history. The pilot has already seen 13 winters. Its technology has been proven and tested, and there have been no unexpected problems.
"98 per cent of the time that the Tahkoluoto wind farm has been able to produce energy, it has. In other words, when the wind blows, it produces electricity," says Manu Grönlund.
"The percentage is high. There are very few maintenance breaks or interruptions due to other reasons."
Hyötytuuli sponsors solo sailor Tapio Lehtinen, who is setting off on his next sailing trip around the world.
Grönlund quotes Lehtinen, who says that we've got enough things to fear on land that there's no longer any need to fear anything at sea.
"It's kind of the same here. We'll prepare everything thoroughly, make backup plans, and make backup plans for the backup plans. When the time comes for implementation, no matter what happens, we'll always have a solution."