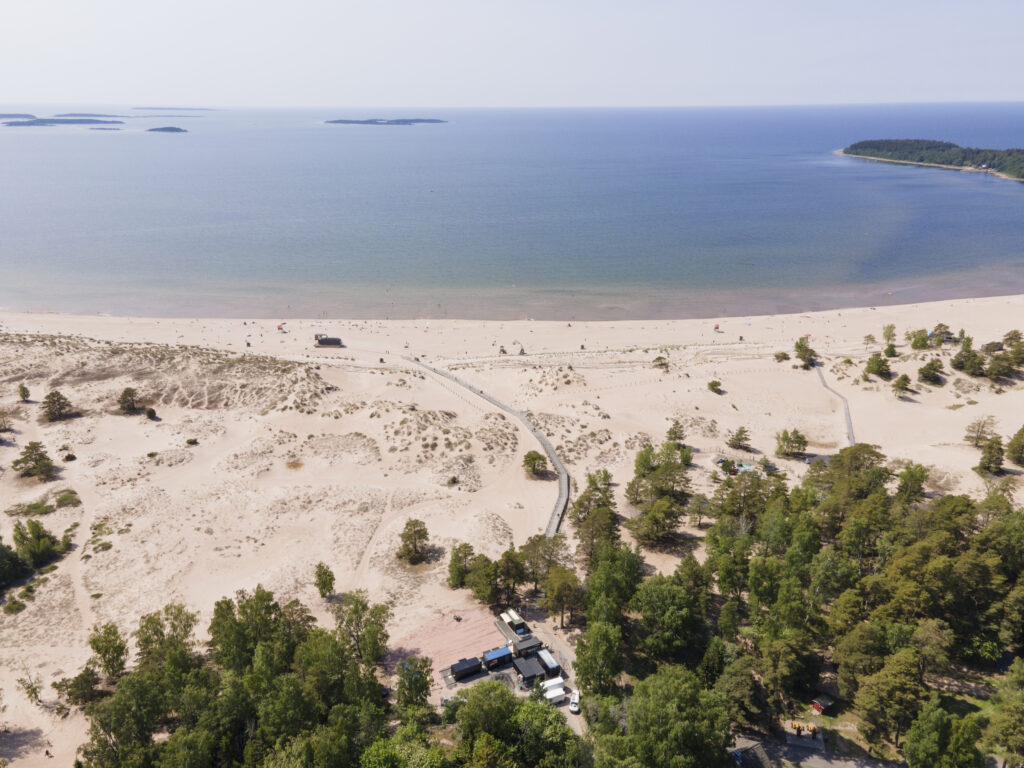 Yyteri welcomes tourism visionaries
Imagine a destination that most Finns can reach in less than three hours. A beach with room for thousands of people and more. A place that speaks to a range of tourists, from those who like to spend time quietly admiring the horizon to those who seek the thrill of adventure.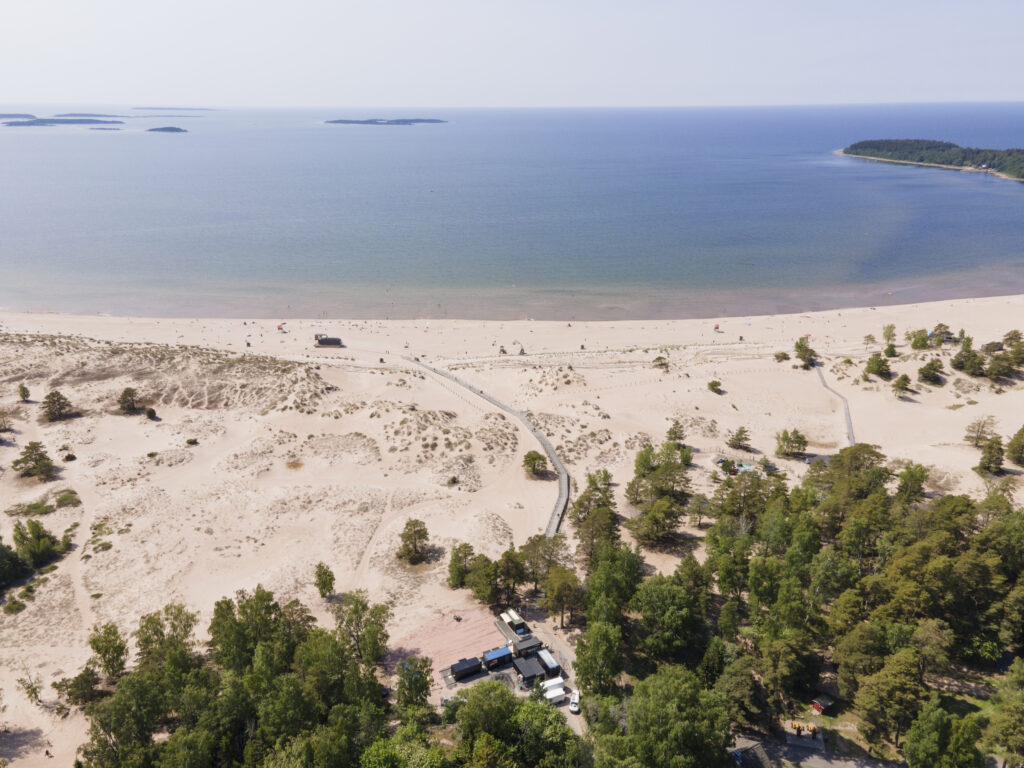 Welcome to Yyteri!
Now it's Yyteri's time to shine. The City of Pori has chosen Yyteri as a leading tourist destination and is investing EUR 500,000 a year in its development.
This also means more opportunities for new actors. For those who can see what others are yet unable to, and those who want to implement their vision responsibly in a sensitive environment.
Of all the seaside destinations in Finland, the years have perhaps been kindest to Yyteri, the pearl of Pori. Yyteri's potential is largely untapped. The area has managed to maintain its unique character throughout the decades.
"In fact, it is fortunate that development did not take off strongly in the 1980s and 1990s. It might have become just another beach resort," says Tove Vesterbacka, who is responsible for the overall development of the Yyteri coastal area in Pori.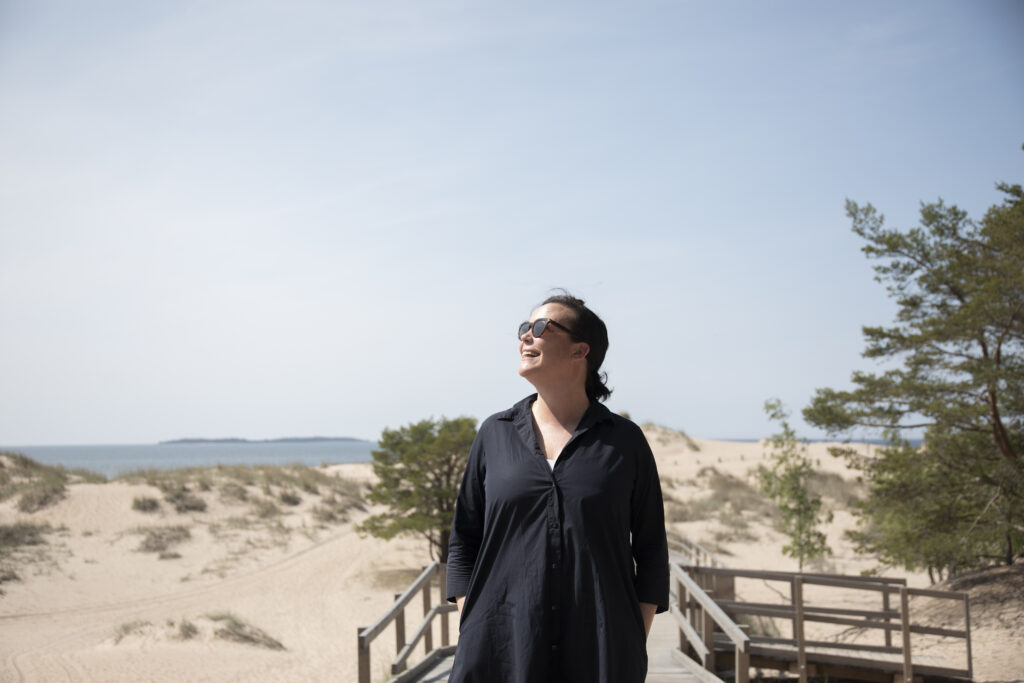 Infrastructure and networks
The first thing that may come to mind when you think of Yyteri is the sandy beach, which spans kilometres, but the development area is much larger.
It stretches beyond the dunes into a unique pine landscape and continues to Kallo, known for its lighthouse, pilot station, and yacht club. The area includes Mäntyluoto, where nature meets an authentic harbour milieu, and Reposaari, an idyllic island characterised by its wooden houses.

"There has always been industrial activity in Mäntyluoto, and it is still being developed. However, the softer tourism industry is growing steadily alongside it," says Tove Vesterbacka, describing one of the interesting contrasts in the region.
The city wants to create opportunities for sustainable activities and bring people together. The region is rapidly raising its profile.
A dilapidated old seafood restaurant was demolished on one of Yyteri's central vantage points. The plot has a building area of six hundred square metres. Among other things, a service complex with restaurants and saunas that blends into the dune landscape is being planned for the area.
Before that, however, this summer the area will house four different pop-up restaurants.
Yyteri has footbridges and wooden planks to guide people to the right places. The toilets and showers have been renovated in recent years.

In July, a boat link will be established between Reposaari and Kallo. Access to the water is also provided by the land acquired by the city from Herrainpäivät district, where there are plans for a small boat dock.
"It would allow boats to dock at Yyteri and access both the sea and the Bothnian Sea National Park," says Vesterbacka.
In addition, the dock would allow business to develop in its vicinity on the mainland.
"The area is also home to some of the best and cleanest fishing waters in Finland.
In the summer of 2024, an information centre will be built in the heart of Yyteri, with free commercial space for 1–2 operators.
Pori's services are close by, less than 20 km away. Three additional local buses running during the school summer holidays will provide the fastest route to and from the Pori Travel Centre to the Market Square, Yyteri, and Reposaari.
The fact that Yyteri was the first beach resort in Finland to be awarded the international Blue Flag certificate is a testament to its responsibility.
Aiming for year-round access
The city is not alone in its investment. Yyteri Resort & Camping, the largest accommodation provider in the area, has in recent years renovated all 75 of its cabins, which can accommodate around 270 guests in summer.
"This can be seen as a significant increase in Booking.com ratings," says Sami Simonen, Director of Business Operations at Suomi Camping Oy.

Yyteri Resort & Camping is one of the company's destinations. The 13-hectare site also has 130 caravan pitches with electric hook-ups, eight tent pitches with electric hook-ups, and 200 car and tent pitches.
The desire to grow is clear. Last year, the company commissioned a very promising land use plan for Yyteri.
"The architect found a place to build 19 cabins and 49 caravan pitches," says Simonen.
New cabins are expected in the near future, as long as the investments in the company's other site, Rauhalahti in Kuopio, provide a good concept for them.
Yyteri Resort & Camping also sets a good example in terms of responsibility: the company has been granted an EcoCompass certificate and has participated in the Sustainable Travel Finland (STF) development programme.

The company has initially focused on waste management, recycling, communications, and energy efficiency. In just one year, tangible savings have been achieved both in euros and in the amount of waste.
Simonen's wish for the next step in the area's development is clear: year-round access.
"Last year, we were closed in December, January, and February. That's where the investment is needed."